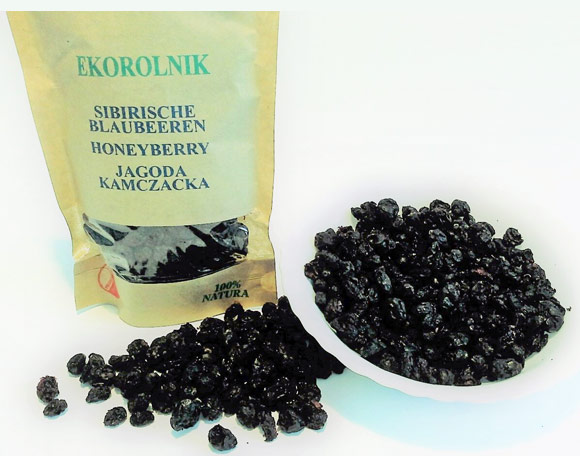 Effect and use *
The honeyberries have always been part of the food culture of North American Indians and the indigenous peoples of the Northern Hemisphere living in the Arctic Circle and in the tundra and taiga. In today's folk medicine, the berries are recommended for eating in vitamin deficiency diseases when the weakened after winter body ascorbic acid needed. They prove great capacity for the destruction of free radicals. Their antioxidants stabilize the collagen, the basis of all tissues - and protect against blindness, heart disease, diseases of the stomach, the liver and the gall bladder, varicose veins and before the onset of cancer.
Siberian honeyberries are considered brain food with anti-Alzheimer's potential and are among the leading anti-aging foods. Their anti-inflammatory and anti-oxidative agents are effective against cancer cells, reduce blood lipid levels, protect the retina from age-related macular degeneration and, according to recent scientific findings, are extremely effective in inflammation of the urinary tract.
The juice of the berries cure fungal diseases and ulcerations and the brew of leaves and flowers - eye, throat and skin diseases. In the formulations of Tibetan medicine, a brew from the bark of Siberian blueberries is prescribed as a remedy for headache, rheumatism, joint inflammation and severe stomach pain.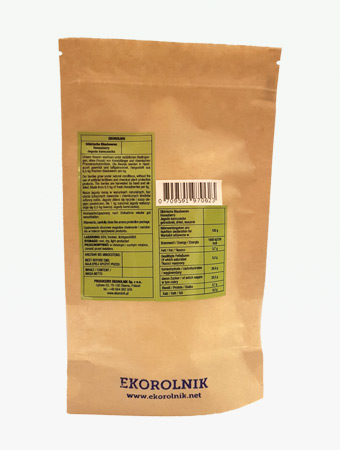 In eye diseases, an infusion of the flowers, in the form of envelopes, is used. For the treatment of wounds crushed leaves are taken that have anti-infective properties. From the dried young shoots, which are collected in the flowering period, a brew is prepared, which is used as a diuretic and hair loss remedies. The berries are suitable for consumption in fresh and dried condition as well as for preparations of various kinds, in cakes, ice cream, yoghurt, compotes, juices and wines. Thanks to their high content of pectins (2%), the berries have a good gelling ability and are excellently suited for musts, marmalades and jams. The dark red juice is also a good dye for other juices and foods.
The dried fruits preserve all their valuable properties. They are also great for freezing, when they thaw into a soft mass to thaw and give a Mus, which is ideal for dessert.
* The informations on this website are not medical informations or medical advices.
Prices and shipment
Bag 100 g: 4,60 €
Shipping costs: 4,80 € for the first bag, for each additional bag 1,50 €
Shipping: Europe
Delivery: between 3 - 13 days
Returns: within 30 days after shipping, buyer pays return
Payment: by appointment
Discounts: on request