How to use dried yellow boletuses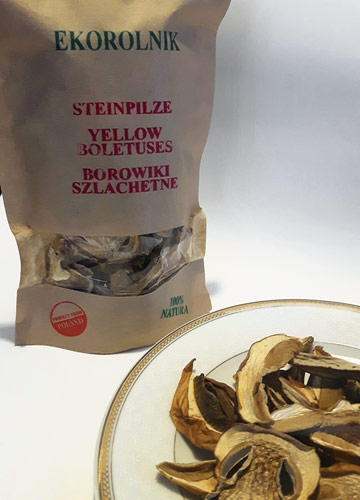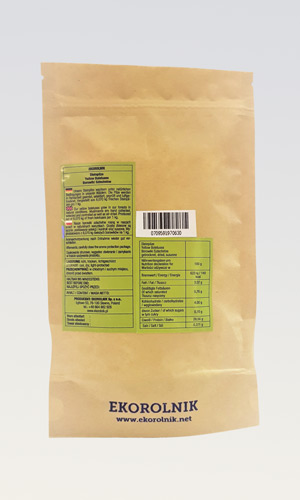 Dried porcini are highly aromatic in taste and have a full-bodied, slightly nutty aroma. Especially in dishes with rice, dried boletus are the absolute pleasure tip! Porcini mushrooms, soups, salads, vegetables, pasta and meat dishes skillfully.
Pour the dried mushrooms with boiling water so that they are well covered and allow to swell for about 20 - 40 minutes. Strain the resulting mushroom sud through a fine cloth, kitchen papercloth or a coffee filter. Since many flavors are dissolved in it, the mushroom-based soups should be used for soups or sauces. Briefly rinse the soaked mushrooms under running water and prepare as fresh mushrooms.
Prices and shipment
Bag 50 g: 4,50 €
Shipping costs: 4,80 € for the first bag, for each additional bag 1,50 €
Shipping: Europe
Delivery: between 3 - 13 days
Returns: within 30 days after shipping, buyer pays return
Payment: by appointment
Discounts: on request